Doubt anyone on here would be interested, but I'm selling a really high quality 26" dirt jump/DH front wheel. Want to add some color to your build? lol
Profile/Spank/DT Swiss wheel for sale. This wheel is rock solid and true as an arrow. Built and maintained by myself. This wheel is very very light, but also super strong. 1000 grams with rim strip, which is light for this type of beefcake wheel build.
*Profile Classic 20mm disc front hub
*Spank Tweet Tweet rim
*DT Swiss Competition double butted spokes
*Alloy nipples
**Weighs only 1,000 grams with rim strip.
Only reason I'm selling is because I no longer have any orange parts on this bike, so I'm building a profile elite front wheel in black/purple. Everything about the wheel is 100% functional. The overall condition can be seen, a few small scratches on the rim, but overall in very very nice shape.
Need $125 for local guys. That's less than just the hub cost.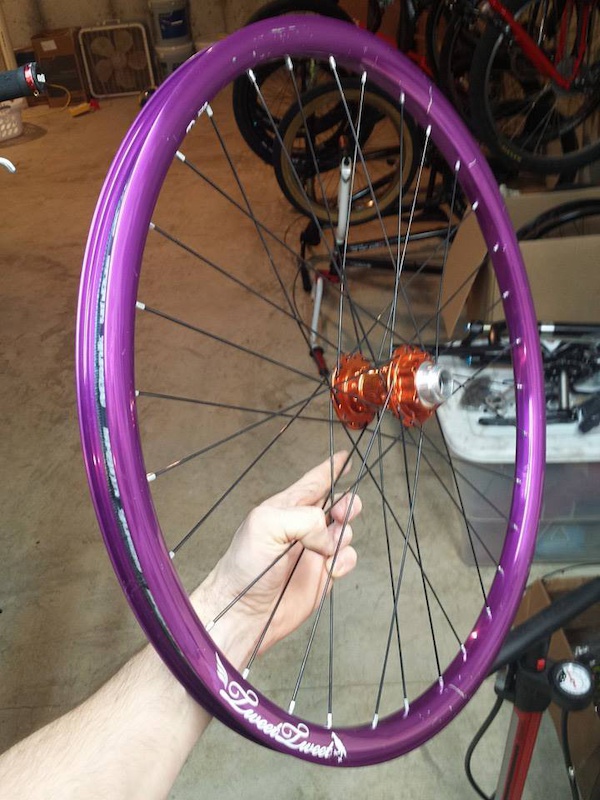 ]http://ep1.pinkbike.org/p4pb11682582/p4pb11682582.jpg]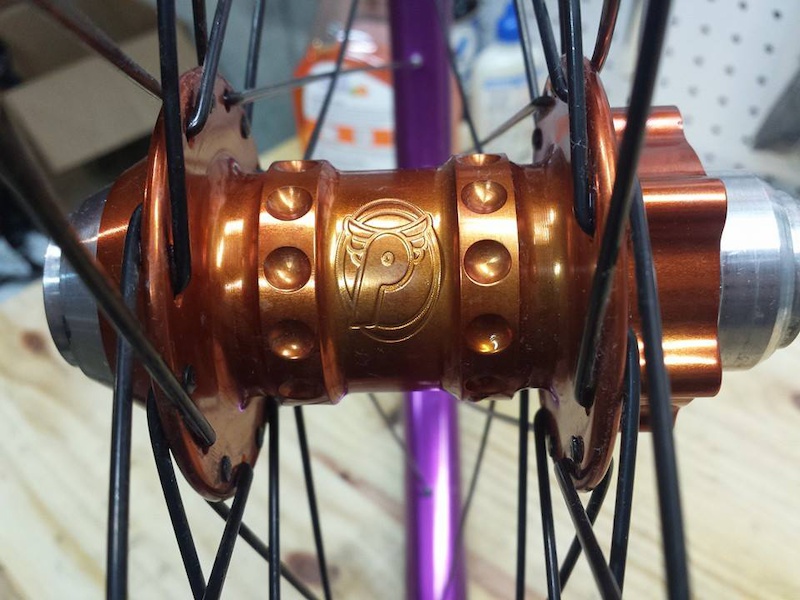 ]http://ep1.pinkbike.org/p4pb11682583/p4pb11682583.jpg]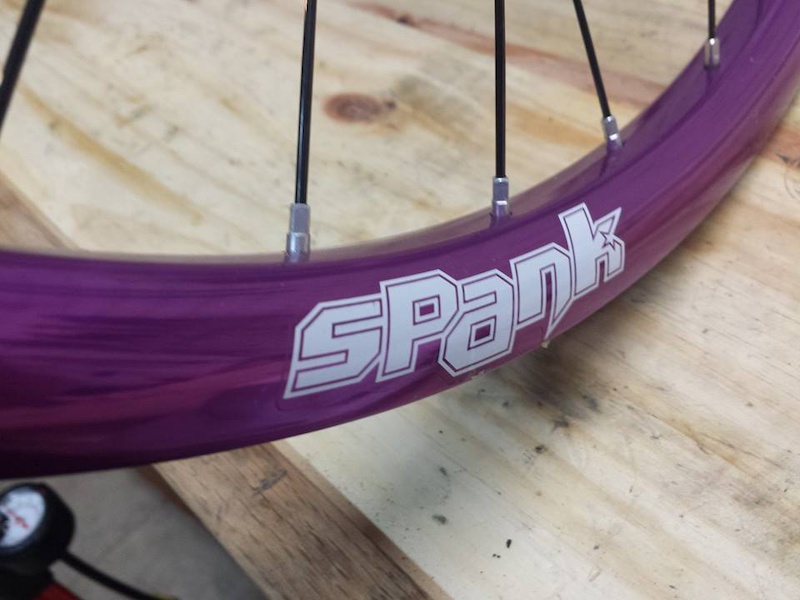 ]http://ep1.pinkbike.org/p4pb11682576/p4pb11682576.jpg]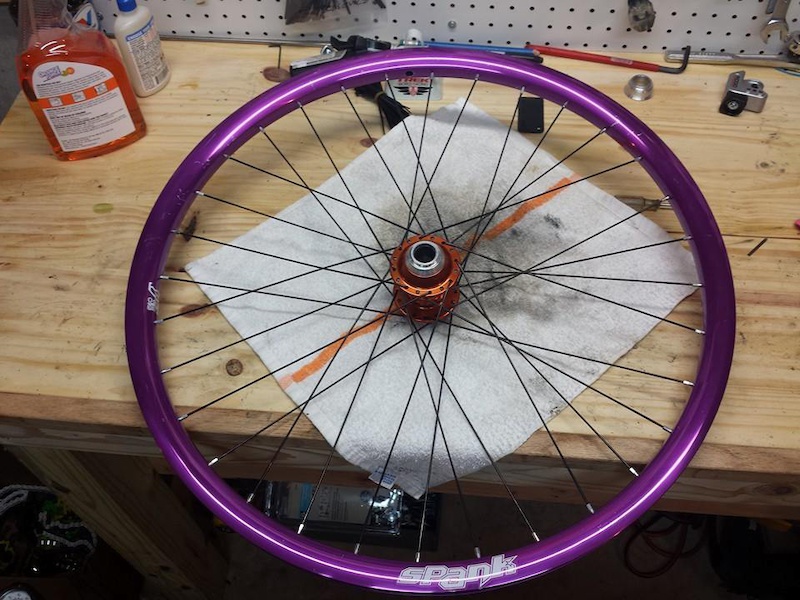 ]http://ep1.pinkbike.org/p4pb11682577/p4pb11682577.jpg]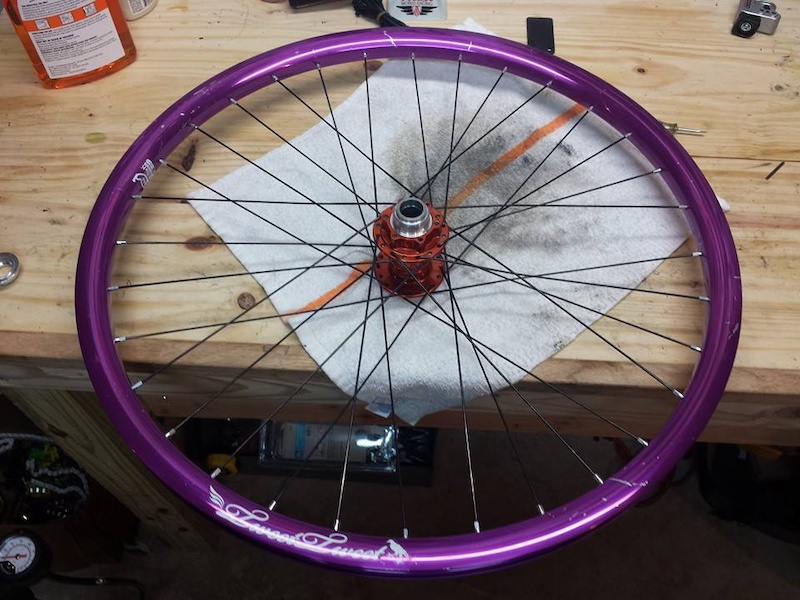 ]http://ep1.pinkbike.org/p4pb11682578/p4pb11682578.jpg]