There's a new bill in Missouri to allow motorized use of the KATY trail.... and has very little push back to date from those that can make this into a law!
Full details below from Missouri Bicycle Federation and the full link below
http://mobikefed.org...ct-your-represe
+++
A bill to allow ATVs and golf carts on the Katy Trail on certain days of the month has been proposed by Rep. Jay Houghton of Martinsburg. (Houghton is the same representative who has proposed requiring bicyclists to use a 15-foot tall flag.) The bill is HB 2047.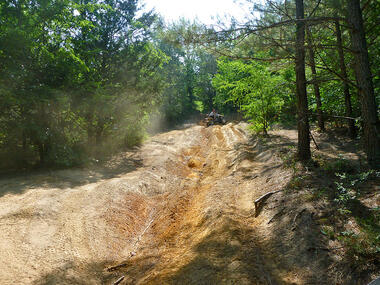 Do we want ATVs on Missouri's Katy Trail?
The bill had a hearing in committee Monday. The Missouri Bicycle & Pedestrian Federation was the only organization represented at the hearing in opposition to the bill. Several organizations and individuals testified in support of the bill at the hearing. The committee is likely to vote the bill out of committee next Monday, February 15th.
It is time for Katy Trail supporters to speak up. Allowing motor vehicles, like ATVs and golf carts, on the trail is a very bad idea.
What you can do: Contact your Missouri State Representative
Here is what you can do:
Contact your own representative in the Missouri House of Representatives (look up here using your street address or here using your zip code). On the message to your own representative, please:

A phone call is best - email next best - letter or fax also good




PLEASE be polite and persuasive when you write or call




Sample email message (PLEASE personalize):
Subject: I oppose HB 2047 - Please don't allow motorized vehicles on the Katy Trail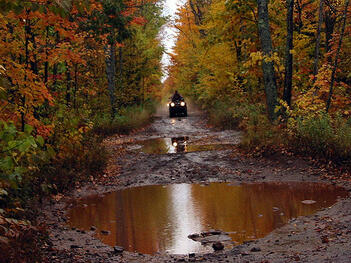 Do we want ATVs on Missouri's Katy Trail?
Dear Representative,
I am writing today to ask you to oppose HB 2047, which would allow motorized vehicles on the Katy Trail.
[Briefly tell why the Katy Trail is important to you and why you oppose allowing ATVs and golf carts on the trail--see some reasons below. A personal message is best.]
[Explain that you live in the Representative's District, tell where you live or any connection you have with the Representative.]
Thank you.
Sincerely,
Your Name
Your contact information