UPDATE: PLEASE NOTE WE HAVE CHANGED
THE DATE TO SUNDAY DUE TO A PARK SCHEDULING CONFLICT
think of it as a SUNDAY FUNDAY !
For all the guys and gals that can never make a Saturday trail build (Bike shop employees!) this is your chance!!!
Date: April 9, 2017 - 9am - 1pm
Location: Greensfelder County Park
What: We've made a ton of progress over the last year and a half rerouting the highly eroded and unsustainable Beulah trail. Come join us as we begin Phase V, the last phase of this multi-year reroute project. GORC will be building trail from where we left off at the Scenic Overlook and head back up to the Beulah trailhead parking lot and completing the loop for a total of 5 miles!
This last phase is 0.9 miles in length and is sure to be the most exciting build yet! We will be following a rocky ledge that lends itself to technical and challenging riding, hiking and horsing with a 0.6 mile sustained (but sustainable!) climb back to the Beulah trailhead parking lot. There will be a alternate line option to ride between Split Rock - make sure your bars are narrow enough to fit!
We expect this last phase to take 3-4 builds to fully complete the loop!
Where: Greensfelder Park, Allenton Rd. behind Six Flags. NOTE: Park at the Beulah Shelter located about a half mile down Scenic Loop Road - the road inside the park. Lunch will be provided at Beulah Shelter.
What to bring: Gloves, Sturdy shoes, eye protection, and something to drink on the trail.
LUNCH WILL NOT BE PROVIDED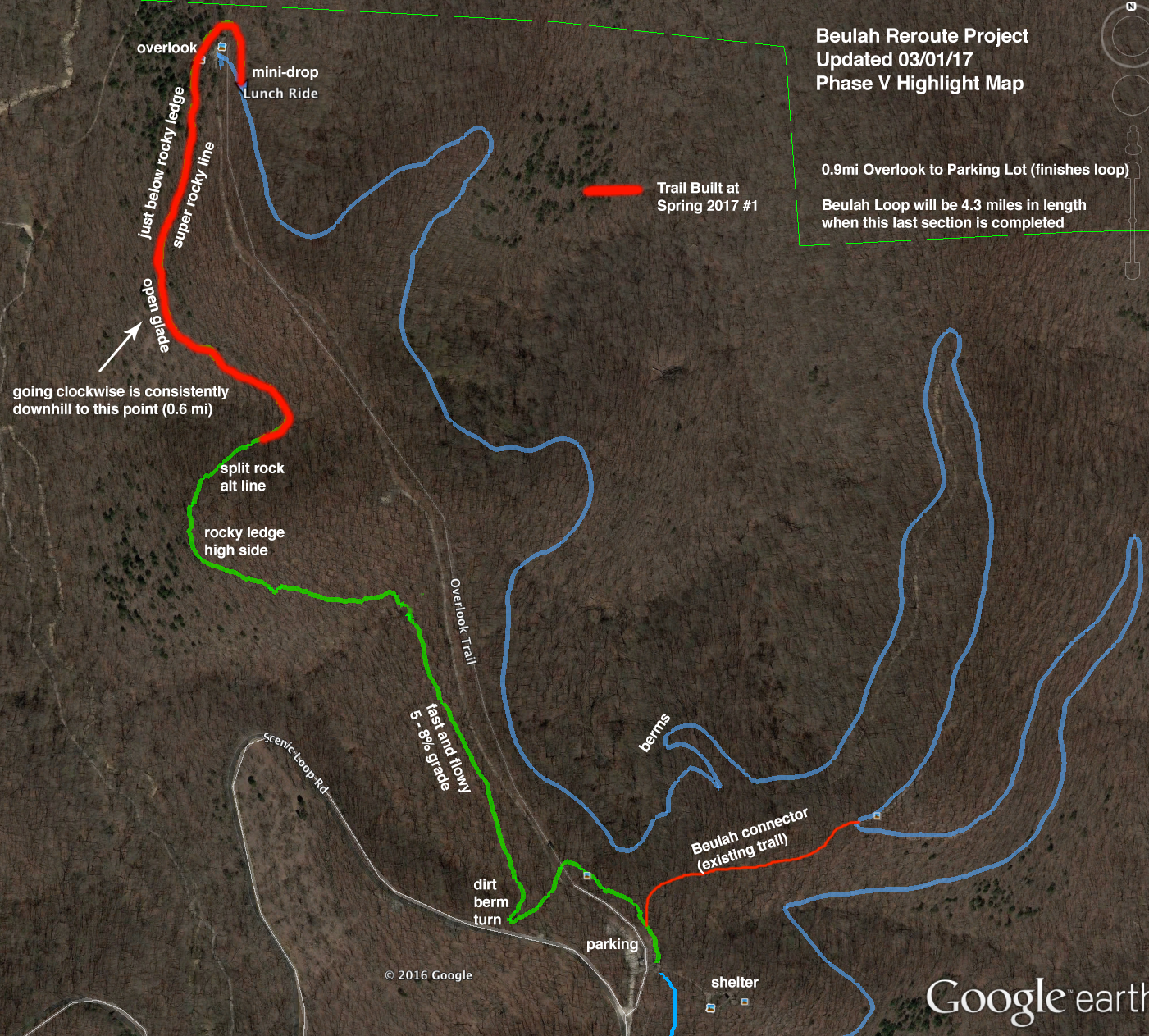 Download the Schedule as a PDF
Download the Schedule as a Quarter Sheet PDF